Resourceful Earth wrote, almost a year ago now, about an upcoming documentary titled FrackNation that pushed back on some of the lies told to you by documentaries like Josh Fox's Gasland.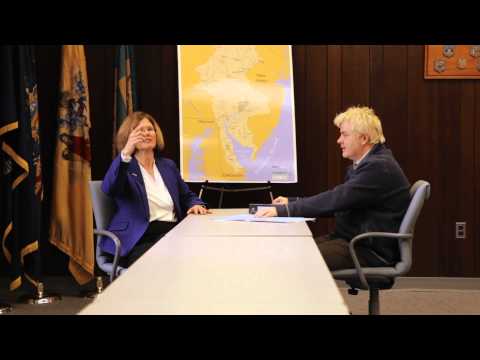 My colleague Ian Murray has already seen the film, and reviewed it in The American Spectator:
Have you ever seen a water faucet burst into flames? You have if you've seen the documentary film Gasland, by Josh Fox. It's the central message of his movie – that hydraulic fracturing for natural gas, or "fracking," is polluting people's water supplies so much that their running water can be set on fire. Yet Irish filmmaker Phelim McAleer knew that there were episodes of burning water throughout early American history (it's why there are towns called Burning Springs and the like) and that this was the case in the area of Pennsylvania Fox concentrated on. He challenged Fox about this at a Q&A session, and Fox's response spurred him on to make the documentary FrackNation, which premieres tonight on AXS tv at 9pm.

Fox first asked defensive questions, asking who McAleer was working for, then conceded the point but said that it was not relevant to the point he was making. This casual discarding of journalistic standards led McAleer to Dimock, Pennsylvania, upstate New York and to Poland to find out the truth behind the allegations against fracking. It's a well-told tale, in turns fascinating, funny, heartbreaking and infuriating.

To the outside world, for example, Dimock is supposed to be a wasteland, devastated by water turned brown and poisonous by the evil, exploitative fracking companies. What McAleer found was a landscape with minimal intrusion and a populace bemused and annoyed by the portrayal in Gasland and the popular media. He interviews elderly residents who tell him their water has always been brown thanks to the prevalent iron, and others who say that they have always been able to set their water on fire, long before fracking arrived
It was also reviewed in The Huffington Post, The Blaze, National Review Online, as well as many other outlets.
It already premiered a few days ago, but will be shown again this Saturday (January 26) on AXS.tv at 12pm ET and then on February 2nd at 10am ET, again on AXS.tv. Check out FrackNation.com to read more about their experience filming Fracknation.